The smarter E Podcast Episode 05 | June 18, 2020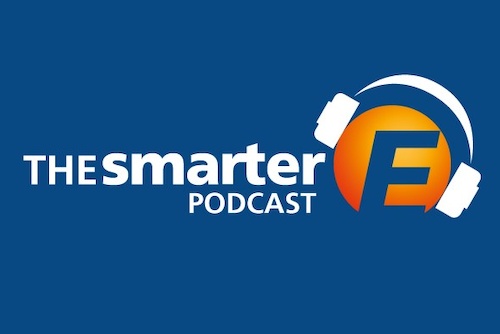 In times of falling PV system prices, it is also becoming increasingly lucrative in Europe to operate large ground-mounted systems economically without subsidies and without significant own consumption. The first large solar parks are already in place, and more are in the planning stage. But under what conditions can this interesting business model be scaled?
With the support of the innovation platform The smarter E Europe and expert support from enervis, the German Solar Industry Association (BSW) has investigated this question. On behalf of the BSW, the enervis market researchers examined the premises and potential for subsidy-free photovoltaics, e.g. on the basis of Power Purchase Agreements (PPA), and finally predicted the extent to which subsidy-free PV expansion is likely to be achieved by the end of the 2020s.
About The smarter E Podcast
The smarter E podcast is all about the current trends and developments in a renewable, decentralized and digital energy industry. Our moderators Tobias Bücklein and Zackes Brustik welcome and interview personalities who shape our industry and drive developments forward. A new episode is published every Thursday.
Click on the logo to listen to the podcast on the platform of your choice.
About David Wedepohl and the BSW Solar
David Wedepohl is Managing Director International Affairs at the German Solar Industry Association (BSW Solar). Wedepohl has been head of the "Market and Communication" division at BSW Solar since the end of 2009 and was the association's press spokesman for many years. For example, he played a major role in the "Berlin Energy Transition Dialogue", which was initiated by BSW Solar. Prior to that, he worked at the German Embassy in Washington and at an international consulting firm.
About Benedikt Ziegert and Enervis Energy Advisors
As a consultant at enervis energy advisors GmbH, Benedikt Ziegert supports companies in the evaluation of investment decisions in renewable energies. He also develops data collection tools to quantify the RE project pipeline. He also works on techno-economic models for calculating the production costs of green hydrogen. Mr. Ziegert studied industrial engineering and management in Berlin, Linköping and Beijing.
This Podcast Episode is Supported by