Important Notice - © Solar Promotion GmbH
All images, graphics and banners are protected by copyright and ancillary copyright. Their use is only permitted for the purposes of journalistic reporting on Intersolar Europe, unless the organizers have expressly granted the user permission otherwise. Any other use, in particular distribution to third parties, either free of charge or against payment, is expressly prohibited.
Download Logos Blue Background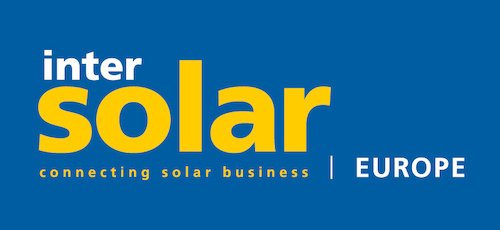 Logos must maintain the blue background as defined in the logo.
Download Logos White Background

White/transparent-backed logos must maintain a white background.
Download Logos Black/White

Download Banners English
Banners are available in the following sizes and file formats
JPG: 300x250px, 468x60px, 728x90px

GIF: 120x600px, 300x250px, 468x60px, 728x90px

Download banner files (.zip file, 507 KB)
Download Banners German
Banners are available in the following sizes and file formats