The smarter E Podcast Episode 120 | January 05, 2023 | Language: English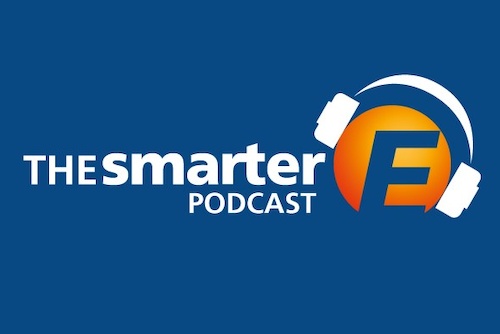 Speeding up solar PV deployment in Europe faces different bottlenecks and challenges, at the same time it´s an imperative to ensure peace with energy independence nowadays. Pressing issues are the compatibility between quality and quantity, growing demands on increasing the efficiency and improving the sustainability in PV and facilitating the bankability of PV projects. What is the PV business doing to achieve the quality path in Europe? That's what we discuss in this episode with Adele Ara, Head of Global Business Operations at Lightsource bp.
Timeline:
2.00: What are the key challenges when it comes to ensure the efficiency of PV projects?
5.07: Is a conscientious quality management for materials and components convertible?
8.13: Which incentives and measures have to be taken now to ensure highly skilled labor for PV installations?
13.19: How is quality management compatible with growing sustainability efforts in the PV value chain?
About The smarter E Podcast
The smarter E podcast is all about the current trends and developments in a renewable, decentralized and digital energy industry. Our moderators Tobias Bücklein and Zackes Brustik welcome and interview personalities who shape our industry and drive developments forward. A new episode is published every Thursday.
Click on the logo to listen to the podcast on the platform of your choice.
About Adele Ara & Lightsource bp
Adele joined Lightsource bp in summer 2014 and serves as Head of Global Business Operations, leading the business transformation and digitalisation strategy. Previously Adele served as Director of Asset Management for Lightsource bp, leading a team managing over 900MW solar PV assets globally. Prior to joining Lightsource bp, Adele was a Senior Manager at Platina Partners, a private equity fund specialised in renewable energy investments across Europe, where she was responsible for the asset management of a portfolio of wind and solar PV assets. At Platina, Adele was also an Investment Manager with responsibilities over the development and acquisition of solar PV projects in Southern Europe. Prior to this role, Adele served as a corporate and investment bank analyst at Citi. Since January 2020 Adele chairs the Lifecycle Quality Workstream at Solar Power Europe.
Content Partner