The smarter E Podcast Episode 144 | August 03, 2023 | Language: English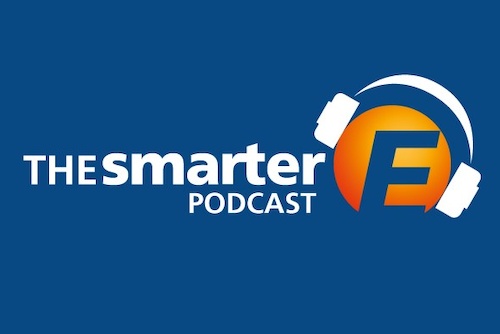 2022 is the year that unleashed the global solar potential in a new way. The global solar market grew 45 percent in 2022, with 239 Gigawatts (GW) worldwide. Solar PV expanded its position as leading renewable energy source, with two thirds of total installations. Those are new numbers published in the Global Market Outlook for Solar Power 2023-2027, which the European Solar Association SolarPower Europe releases annually.
To get a little bit in depth with some of the studies outcomes, we talked with Michael Schmela. Michael is Executive Advisor to the CEO and a member of the leadership team of SolarPower Europe.
Timeline:
02:45 About the most groundbreaking news or developments highlighted in the new Global Market Outlook Edition
07:33 The solar growth forecast points out that installed capacity is expected to double every three years. What are the main conditions to enable this growth?
12:46 Grid bottlenecks as one of the main obstacles for solar growth: What measures must be taken immediately and in the medium run to fix the problem?
17:24 Is the prospected solar growth enough to achieve global decarbonization through renewable energies?
About The smarter E Podcast
The smarter E podcast is all about the current trends and developments in a renewable, decentralized and digital energy industry. Our moderators Tobias Bücklein and Zackes Brustik welcome and interview personalities who shape our industry and drive developments forward. A new episode is published every Thursday.
Click on the logo to listen to the podcast on the platform of your choice.
About Michael Schmela and SolarPower Europe
Alongside his business development work, Michael heads SolarPower Europe's award-winning market intelligence team. He is lead author of the annually published Global Market Outlook and EU Market Outlook and works closely with Policy Analyst Raffaele Rossi operating the Solar & Storage workstream. Michael has been working in solar for over 20 years. After co-founding Photon-Magazine in 1996, he served in various positions within the Photon group, primarily as Editor-in-Chief of Photon International.
SolarPower Europe is the award-winning link between policymakers and the solar PV value chain with the mission of ensuring solar becomes Europe's leading energy source by 2030.
Content Partner
Supporter