The smarter E Podcast Episode 23 | October 22, 2020 | Language: German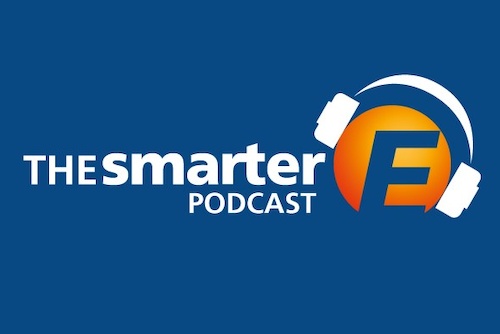 Once the German solar industry was world class. Then it collapsed. Recent developments in the East German "Solar Valley" indicate that the industry is now on the verge of a comeback.
The Swiss machine manufacturer Meyer Burger no longer wants to offer machines for solar production only, but wants to produce cells and modules itself. Solar cells are to come from Bitterfeld, modules from Freiberg, from former solar sites in eastern Germany.
Meyer Burger sees itself as a pioneer in the reconstruction of the European solar industry, which in recent years has surrendered its once high market share to Asian manufacturers in particular. But how do you intend to prevail against the competition from the Far East?
We talk about that with Meyer Burger CEO Gunter Erfurt.
About The smarter E Podcast
The smarter E podcast is all about the current trends and developments in a renewable, decentralized and digital energy industry. Our moderators Tobias Bücklein and Zackes Brustik welcome and interview personalities who shape our industry and drive developments forward. A new episode is published every Thursday.
Click on the logo to listen to the podcast on the platform of your choice.
About Gunter Erfurt and Meyer Burger
Meyer Burger is a globally active technology company in photovoltaics (solar industry). The company aims to create sustainable added value for its customers with innovative systems and production facilities. As CEO, Gunter Erfurt manages the fortunes of the Swiss mechanical engineering company.
This Podcast Episode is Supported by