Premature end for half a million solar systems? Economic consequences of Ü20 PV systems in the EEG 2021
The smarter E Podcast Episode 27 | November 19, 2020 | Language: German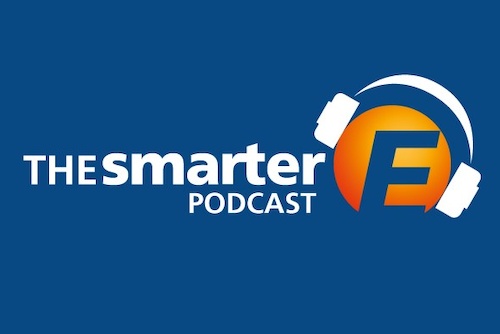 Since 2000, the EEG has provided the framework for the expansion and promotion of renewable energies. At the beginning of next year, the current amendment, EEG 2021, is to come into force. It was presented as a reference draft in September and is currently being discussed in the Bundestag. A study carried out by EuPD Research in cooperation with the German Solar Industry Association (BSW-Solar) considers this new version to be problematic, especially for PV systems which are no longer eligible for subsidies after 20 years. Why is there a threat of a nationwide dismantling of PV systems that are still in working order? And what makes their continued operation on the basis of the new legal basis uneconomical?
We talk about this with Carsten Körnig, managing director of BSW and Dr. Martin Ammon, managing director of the research institute EuPD Research.
About The smarter E Podcast
The smarter E podcast is all about the current trends and developments in a renewable, decentralized and digital energy industry. Our moderators Tobias Bücklein and Zackes Brustik welcome and interview personalities who shape our industry and drive developments forward. A new episode is published every Thursday.
Click on the logo to listen to the podcast on the platform of your choice.
About Carsten Körnig and BSW Solar
The BSW - Bundesverband Solarwirtschaft e.V. (German Solar Industry Association), together with its more than 500 member companies, is strongly committed to the increased expansion of solar energy and solar storage in Germany and is currently fighting, among other things, to turn the EEG into a solar acceleration law and to prevent new market barriers.
All important companies in the solar industry - from raw material suppliers and production companies, to the trades, operating companies, planners and financiers - rely on the expertise and communication skills of the German Solar Industry Association. Carsten Körnig is Chief Executive Officer of the BSW and is responsible, among other things, for the competence areas of politics and technology as well as the association's public relations work.
About Dr. Martin Ammon and EUPD Research
Since the year 2000, EuPD Research stands for primary data-based research and consulting services in the energy market, both in a national and international context. The field of work of EuPD Research is based on the four pillars of the energy turnaround: electricity, heat, mobility and energy efficiency. Currently, our expertise focuses on the technologies photovoltaics, electricity storage, heat pumps and electromobility.
Dr. Martin Ammon studied economics and received his doctorate on the topic of grid parity in photovoltaics. After several positions at EUPD, he has been a member of the management board since the beginning of 2019 and is responsible for the operative business. His own focus is on the development of economic and energy models.
This Podcast Episode is Supported by