The smarter E Podcast Episode 13 | August 13, 2020 | Language: German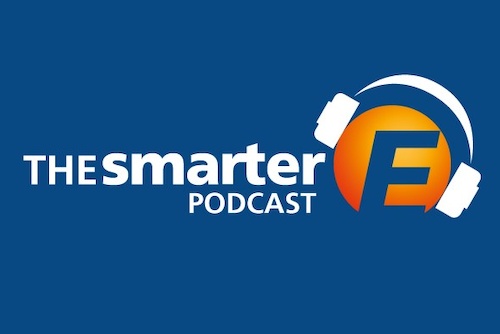 Not least because of the climate crisis, the bottlenecks in water supply are increasing worldwide. The growth of the world population causes increased consumption, and according to the United Nations 2.2 billion people currently lack access to safe drinking water. How can this water shortage be countered by treating and cleaning contaminated water?
David Wedepohl, Managing Director International at the Bundesverband Solarwirtschaft (BSW-Solar) and Ali Al-Hakim, co-founder of Boreal Light GmbH, tell us this and more.
About The smarter E Podcast
The smarter E podcast is all about the current trends and developments in a renewable, decentralized and digital energy industry. Our moderators Tobias Bücklein and Zackes Brustik welcome and interview personalities who shape our industry and drive developments forward. A new episode is published every Thursday.
Click on the logo to listen to the podcast on the platform of your choice.
About David Wedepohl and BSW Solar
David Wedepohl is Managing Director for International Affairs at the German Solar Industry Association (BSW Solar). Wedepohl has headed the "Market and Communication" department at BSW Solar since the end of 2009 and was the association's press spokesman for many years. Among other things, he was significantly involved in the "Berlin Energy Transition Dialogue", which was initiated by BSW Solar. He previously worked at the German Embassy in Washington and at an international consulting company.
About Ali Al-Hakim and BOREAL Light
As a co-founder of Boreal Light GmbH in Berlin in 2014, Mr. Al-Hakim developed and manufactured one of the simplest and most affordable solar desalination systems that can be operated safely even in the most remote parts of the world. The goal of Boreal Light is to provide the poorest people with access to clean drinking water.
About Florian Martini and Phaesun
Phaesun is headquartered in Memmingen and specializes in off-grid photovoltaic technology. Phaesun recently won the renowned The smarter E Award in the category Outstanding Projects with its project "REvivED Water" - Solar Powered Desalination in Somaliland. Florian Martini works as a project engineer at Phaesun and has already carried out installations in Tanzania himself.