The smarter E Podcast Episode 142 | July 20, 2023 | Language: German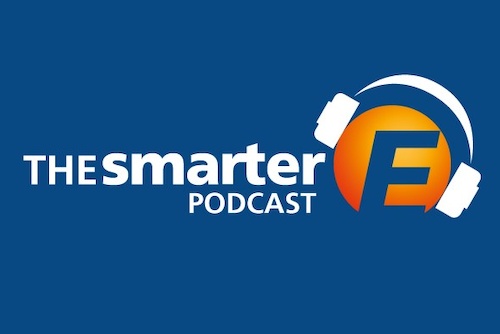 The shortage of skilled workers could put the brakes on the energy transition in Germany. There is currently a shortage of around 216,000 skilled workers for the expansion of solar and wind energy - according to the Funke Mediengruppe, this was the result of a study by the Competence Center for Skilled Workforce Assurance (Kofa) at the Institute for the German Economy. According to the study, there is a shortage of electricians, air-conditioning technicians and IT specialists in particular.
Which occupational groups are particularly hard hit? What opportunities are there in terms of training and continuing education? And what about the financing of training? We talk about this with Berthold Breid, CEO of the Renewables Academy AG (RENAC) in Berlin.
Timeline:
01:00 Overview of the shortage of skilled workers in the renewable energy (RE) sector in Germany.
03:56 What is the role of the shortage of skilled labor in general, the lack of education and training opportunities in the RE sector, and the attractiveness of the RE sector as a field of work?
08:04 Discussion about quality and quantity: Fast and compact training of e.g. solar installers or high quality training? How can we achieve a balance here?
14:37 Training funding issue: Where can this money come from, and is it even worthwhile to train unqualified people in Germany instead of importing trained professionals?
About The smarter E Podcast
The smarter E podcast is all about the current trends and developments in a renewable, decentralized and digital energy industry. Our moderators Tobias Bücklein and Zackes Brustik welcome and interview personalities who shape our industry and drive developments forward. A new episode is published every Thursday.
Click on the logo to listen to the podcast on the platform of your choice.
About Berthold Breid and RENAC
Renewables Academy AG (RENAC), based in Berlin, Germany, is one of the leading international providers of training and capacity building in renewable energy and energy efficiency. Since our founding in 2008, more than 30,000 participants from over 165 countries have attended our training programs.
Berthold Breid has been involved in solar technology training since 1998. In 2008, he founded RENAC and today acts as CEO.
Content Partner