News – October 26, 2023
Thanks to the average lifetime of of PV Modules about thirty years, the solar industry in Europe has not yet been facing waste streams that would accelerate a proactive integration of circular economy principles.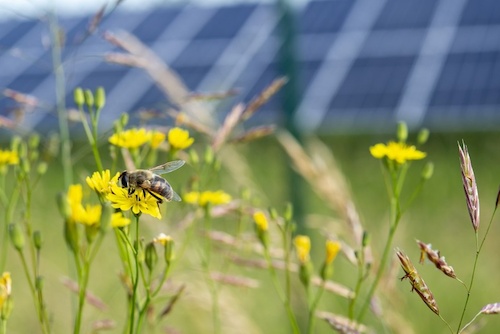 However, the challenge is expected to become more pronounced, as the volume of photovoltaic (PV) waste is projected to substantially increase. Some forecasts indicate that the accumulated PV waste could reach up to 8 million metric tonnes by 2030 and as much as 60-70 million tonnes by 2050, which is equivalent to 3-16% of the current annual total of electronic waste.
To keep pace with the rising amount of PV module waste in Europe, an expansion of dedicated PV recycling capacity is needed, even before a significant surge in waste occurs around 2030.
The role of the EU
The European Union has taken a leading role globally in establishing high circularity standards within the solar industry. Starting in 2012, the European Union has incorporated PV waste within the updated Waste of Electrical and Electronic Equipment (WEEE) Directive. This directive requires that all manufacturers selling PV panels in the European market must cover the expenses associated with collecting and recycling end-of-life PV panels introduced to the European market.
Furthermore, the Directive requires a minimum of 80% of the total mass of used solar panels to be prepared for reuse and recycled. The upcoming Ecodesign requirements for PV modules and inverters will affect significantly the availability of spare parts and repairability.
The real circularity challenge
The manufacturers have been coming up with new recycling technologies and approaches. However, the challenge does not lay in recycling 80% of PV modules.
The majority of materials found in a photovoltaic (PV) module are common, such as glass, aluminum, and plastic. Currently, when solar modules reach their end-of-life stage, they are processed in existing recycling facilities designed for glass or metal materials. These facilities typically employ mechanical methods to separate these materials. This process results in impressive technical recycling rates, reaching up to 90% by weight, primarily consisting of aluminum frames and glass. Additionally, energy is harnessed through the incineration of the plastic component.
There are several materials, including silver, zinc, tellurium, indium, and gallium, which make up only a small percentage of the module's total weight, but hold significant value. Recovery of these materials is the true challenge.
Setting up the recycling right
There are many challenges ahead to close the loop of PV panels. As there is an increasing variety of materials, designs and formats in PV modules, dealing with mixed inputs is an obstacle for recycling plants, and there is an extra step of sorting the products necessary. The larger the waste stream, the more cost optimised the recycling process is. The fact that most PV modules have not yet reached their end-of-life, and that the technologies are very varied, is making the optimisation hard at present.
However, there is an influx of this new waste stream coming, and it is a new opportunity to obtain valuable materials such as silver, zinc, tellurium, indium, and gallium within the EU, and use them to produce new electronics.
Would you like to learn more?
Recycling will be one of many topics on sustainability in the PV industry at the Sustainable Solar Europe Summit.
Sustainable Solar Europe
December 7, 2023
La Tricoterie, Brussels
Session 2 will bring EU legislative perspective on Ecodesign, Energy Label and Best-in-Class Solar and session 5 will bring more insight into sustainable end-of-life solutions for solar products.