News – Thursday, March 31, 2022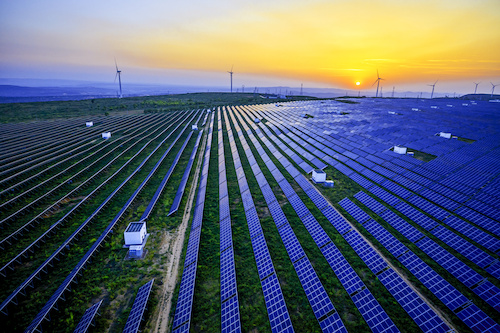 Thanks to their particularly low electricity production costs, solar parks are the most important drivers of the PV market. These are increasingly financed with partners in the industrial sector or energy industry through multiple-year power purchase agreements (PPA). This enables companies to hedge against rocketing electricity prices from fossil and nuclear power plants and take practical steps towards reaching their climate targets. For plant operators, the model means greater independence from the volatile electricity market price and thus a lower operating risk.
The market for green PPAs is growing dynamically in Europe. According to information from SolarPower Europe, PPAs for large PV installations and hybrid solar and wind parks amounting to 1.9 gigawatts (GW) were concluded in 2021. Contract features are diverse and vary from on-site and off-site PPAs to sleeved PPAs right through to cross-border and virtual PPAs. PPAs are not just interesting for large companies but also for regionally active, smaller companies such as municipal utilities.
Intersolar Europe: PPAs in the limelight
Learn more about the most recent trends in PPAs, the opportunities and challenges they present and benefit from the chance to make new business contacts at the Intersolar Europe Conference 2022. The german-language side event PPA for and with the Industrial Sector will take place on May 12. The main focus will be on current and future developments in Germany and the role of green hydrogen for PPAs. It will also present experiences in PPA projects, for example in regard to citizen participation schemes.