Press Release – Thursday, May 25, 2023
Munich/Pforzheim, May 25, 2023 – PV production is set to return to Europe – with strong political tailwinds. In order to achieve energy sovereignty and make its energy system permanently resilient, Europe must minimize its technological dependencies and supply chain disruptions. Intersolar Europe – the world's leading exhibition for the solar industry – tackles this hot topic in a number of ways: At the Intersolar Europe Conference 2023, experts will present the European Union's (EU) strategies for reviving PV production in Europe. Exhibitors will be showcasing their innovative solutions for PV production technologies, and on the PV manufacturing stage, experts will be discussing the highlights of PV production. Intersolar Europe is part of The smarter E Europe and will take place alongside ees Europe, Power2Drive Europe and EM-Power Europe from June 14 to 16 at Messe München.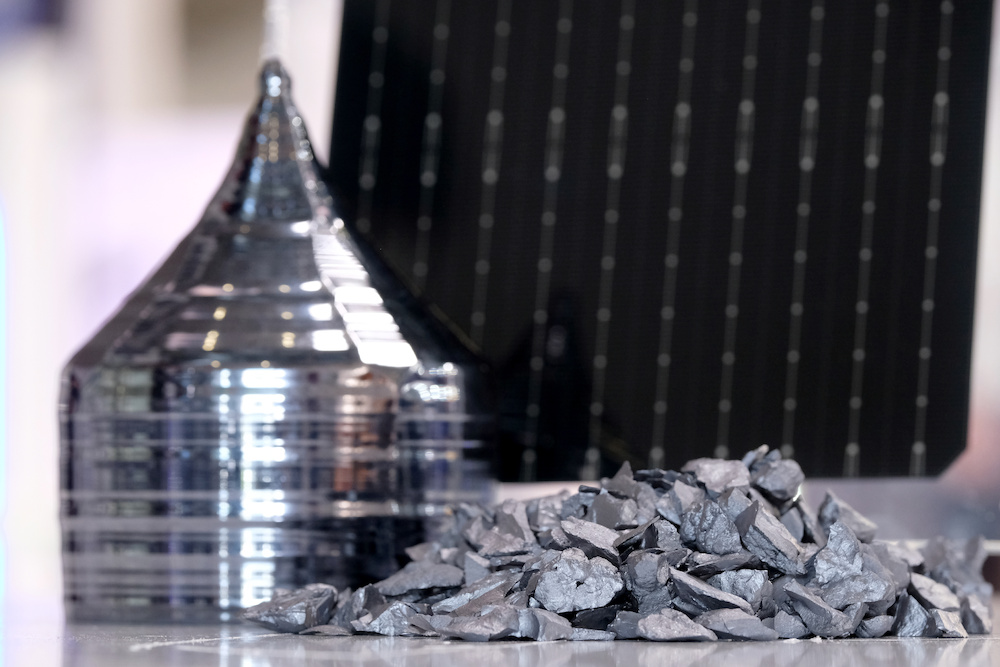 Politicians and economists agree: Photovoltaics (PV) production must be brought back to Europe. This requires obstacles to be removed and the expansion of production to be accelerated. Today, European manufacturers are unable to keep up with the demand for PV products. According to market research company PwC, the total PV capacity produced across the EU in 2021 was a mere 8.3 gigawatts (GW). To put this into perspective, Germany alone plans to install 9 GW of PV this year. Supply chain disruptions and technological dependencies are threating to impede Europe's booming PV development.
More PV modules "made in Europe"
Governments have recognized the problem and have taken measures to boost PV production: According to the German government's current PV strategy, Germany and Europe are to build up production capacities across the entire PV supply chain, so that local production can meet most of the growing demand. The German Mechanical Engineering Industry Association (VDMA) is conducting a study on the renaissance of PV production in Germany ("Libertas") and the German government is planning an investment promotion program as well as increased funding for research and development.
The EU is also working to expand production: By 2030, European manufacturers are expected to supply 40 percent of new PV modules. With its Green Deal Industrial Plan, the European Commission has established new aid schemes (Temporary Crisis and Transition Framework, TCTF) to support the production of PV modules – as well as batteries, wind turbines, heat pumps and electrolyzers. The recently founded European Solar PV Industry Alliance (ESIA) plans to establish a PV industry in Europe with an annual production capacity of 30 GW and a financial value of 60 billion euros by 2025, creating more than 400,000 jobs.
The European PV industry is already taking action in response to the growing demand. Here are some recent examples: SMA Solar Technology (Germany) is building a 20 GW factory for system solutions for large-scale PV plants in Hesse. Inverter manufacturer Fronius (Austria) is investing 233 million euros in expanding its production capacity this year. Belinus (Belgium) is planning 5-GW module factories in Belgium and Georgia, respectively, and FuturaSun (Italy) is planning a 2-GW module factory in Cittadella (Veneto). Italian utility company Enel is building a 3-GW module factory in Sicily and Lithuanian module manufacturer Solitek is investing in a new factory in Italy.
Key topic of the Intersolar Europe Conference and Intersolar Europe 2023 exhibition
The renaissance of European PV production is a hot – and therefore much-discussed – topic at the Intersolar Europe Conference 2023: Experts will be presenting their strategies for expanding PV production at the International Congress Center München ICM from June 13–14, 2023. Representatives of the European industry association SolarPower Europe will present the Global Market Outlook 2023–2027 and report on political measures and business strategies for boosting solar capacities in the session Global & European Decarbonization Strategies: Discussing the Long-Term Role of Solar Power ("Strategien für eine globale & europäische Dekarbonisierung: Diskussion zur langfristigen Rolle von Solarstrom"). At two ESIA forums on Solar Manufacturing in Europe, participants will be discussing the obstacles to strengthening Europe's solar industry and how to promote local production.
Exhibitors at Intersolar Europe 2023 will be showcasing innovations in production technologies in hall A2 on June 14–16. What's more, experts will talk about highlights in solar production on the PV Manufacturing Stage (hall A2, booth A2.409) organized by VDMA and SolarPower Europe. Manufacturers of solar wafers, cells, modules and PV production equipment will be discussing technologies, processes and concepts. There will also be presentations about cell and module technologies and "made in Europe" cutting-edge production equipment. Leading solar manufacturers will present their business scenarios. Characterization and measurement techniques for wafers, cells and modules will be showcased along with PV integration in buildings or vehicles. On June 13, the VDMA invites visitors to its workshop on the "Libertas" study on bringing the PV industry back to Germany.
Intersolar Europe and the parallel events ees Europe, Power2Drive Europe and EM-Power Europe will all take place from June 14–16, 2023, as part of Europe's largest platform for the energy industry, The smarter E Europe, at Messe München.