Part 5 / 15 of the series "Solar architecture at its best – Excellent projects from the Architecture Award Building Integrated Solar Technology 2022 introduced briefly"
Renovation + extension to residence building, Tübingen (Germany)
The renovation and extension of an apartment block from the 1920s in Tübingen represents a successful transformation of existing tiled roofs into (partial) energy roofs.
With this building, which provides a "distinctive feature in the urban landscape", Orth Architektur used straight solar roof tiles with a red surface, which they installed in the area free of shading above the dormers on the south side of the new roof structures.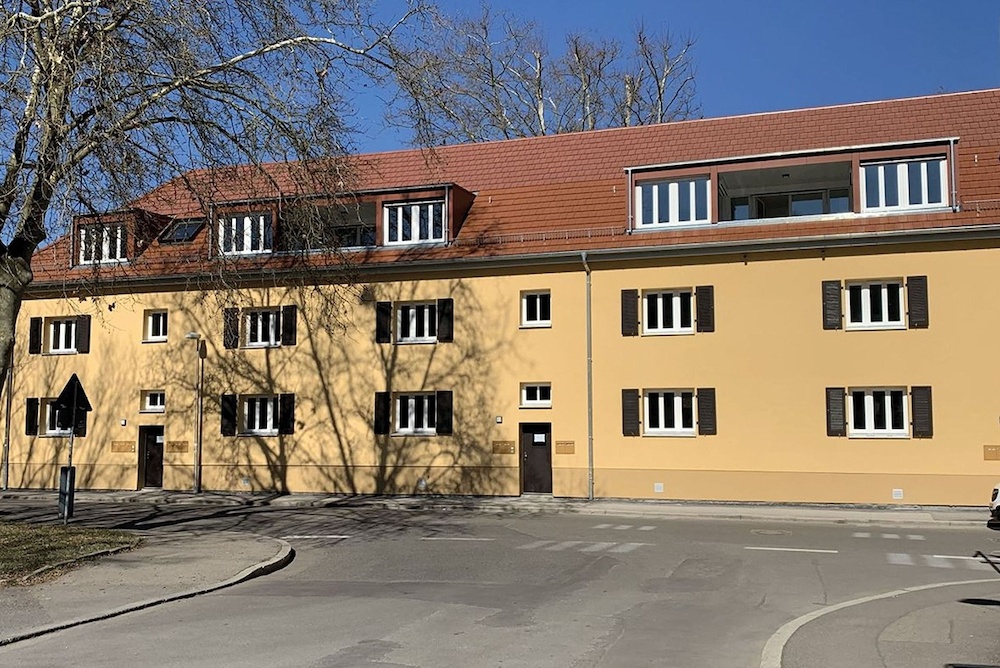 8.32 kW of PV power have been installed across an 80 m2 area. The small-format PV modules (437 x 257 mm) are hardly distinguishable from the conventional roof tiles, and thus enable a harmonious overall appearance. An approach that coherently expands the possibilities for
integrating solar power systems into historical roof landscapes, especially in the case of listed buildings and residential complexes.
The project received an honorary mention by the jury of the "Architecture Award Building-Integrated Solar Technology 2022".
Project partners
Owner: GWG Tübingen mbH
Operator: Stadtwerke Tübingen GmbH
Architect: Orth Architektur
PV modules: Autarq
Get an Overview of the series Solar architecture at its best – Excellent projects from the Architecture Award Building Integrated Solar Technology 2022 introduced briefly"
About the Architecture Award Building Integrated Solar Technology
The "Architecture Award Building-Integrated Solar Technology" was started in the year 2000 by the Solarenergieförderverein Bayern (Bavarian Association for the Promotion of Solar Energy) and held since then for the 9th time. The award is established as an international competition concerning the interface between architecture and solar energy. The prize honors exemplary contributions of planning and designing building-integrated solar systems.
In the last edition of the competition the jury singled out 15 projects from 121 entries, which we want to present in a series. The jury was unanimous in its positive assessment that even with very different building tasks, and in different environments, these projects show that photovoltaic modules and solar thermal collectors can be successfully integrated with equal ambition in terms of design and technology.