The European solar market is booming. According to industry association SolarPower Europe, new photovoltaic systems with a capacity of 18.2 gigawatts (GW) were installed in Europe in 2020. This equates to growth of 11 percent compared with the previous year, when 16.2 GW of capacity were added. Thus in spite of the coronavirus pandemic, the European solar market has experienced record growth, exceeded only by the deployment in 2011.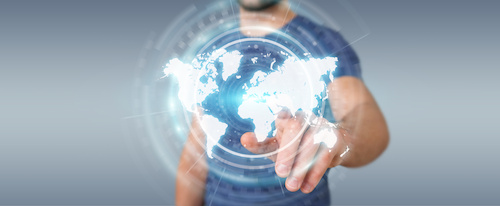 Germany was the front-runner here, having installed 4.8 GW of new capacity, followed by the Netherlands (2.8 GW), Spain (2.6 GW), Poland (2.2 GW) and France (0.9 GW). Overall, installed PV capacity in Europe grew to 137.2 GW by the end of 2020.
And all signs point to further strong growth. The EU Market Outlook for Solar Power 2020-2024 forecasts that new solar systems with a capacity of 22.4 GW (an increase of 23 percent) will be installed this year, with yearly deployment rising to more than 35 GW in 2024. As a result, total installed capacity in Europe would reach 253 GW by then, nearly doubling within four years. Further reductions in costs, along with the tightening of European climate conservation objectives, political support and the European recovery plan are all driving the solar market.
SolarPower Europe expects that Germany will remain Europe's most important PV market with a deployment of 26.9 GW by 2024 (annual growth of 11 percent). According to the EU Market Outlook, Germany will be followed by Spain, with 22 percent growth and 15.8 GW of newly installed solar power systems by 2024. The third most important European market is the Netherlands, which is expected to deploy 15 GW within the next four years (annual growth of 27 percent), followed by France with a deployment of 11.8 GW of new PV installations and forecasted yearly growth of 20 percent. The EU Market Outlook anticipates that newly installed solar power systems will grow by 35 percent in Poland, equating to a deployment of 8.3 GW by 2024. Italy, Portugal, Greece, Bulgaria and Denmark are all named as further key European PV markets in the next four years.
The Intersolar Europe Conference offers current information on solar market developments and will be held as part of The smarter E Europe from May 10–11, 2022 at Messe München.