Side Event | June 15, 2023 | ICM International Congress Center Munich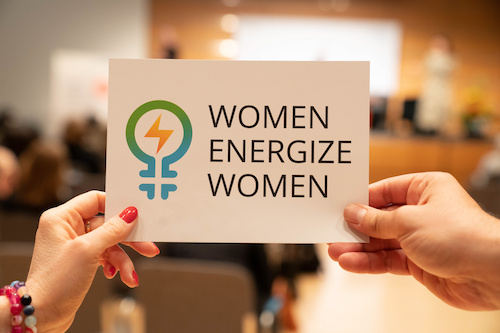 The "Women Energize Women" conference invited experts in the energy sector from across the globe to travel to Munich for the chance to take part in discussion rounds, workshops and other innovative formats on this year's conference topic "Financing the Energy Transition and Investing in Women" with exclusively female experts on stage.
This one-day conference dealt with the pressing energy transition issues across the world by looking at them from a female perspective and actively involving female change makers and allies. It facilitates professional networks and mentoring opportunities for women in the energy transition.
Female energy experts and allies connected, to gain more visibility on international fora and shape the global discussion on energy transition.
Seats were limited.
The "Women Energize Women" Conference is a project of the German Federal Ministry for Economic Affairs and Climate Action (BMWK) and is implemented by the Deutsche Gesellschaft für Internationale Zusammenarbeit (GIZ) and the German Renewable Energy Federation (BEE) in cooperation with The smarter E Europe and BSW Solar within the scope of the Bilateral Energy Partnerships and Dialogues.
At a Glance
Detailed information and the program could be found on the event website. Here you can follow Women Energize Women on social media:
Twitter | Instagram | LinkedIn | YouTube
Be part of #womenenergize