The smarter E Podcast Episode 128 | March 23, 2023 | Language: English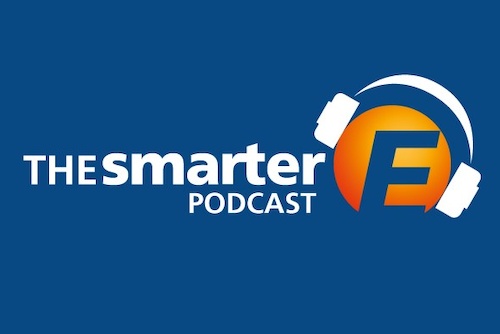 The solar industry is on its way into a new era: Technological advances and a mature and experienced industry are paving the way for a new age of quality in photovoltaics. At the same time, the solar industry finds itself under tremendous pressure: solar expansion is now to happen at a record pace and challenges and bottlenecks are to be efficiently resolved virtually overnight. The focus here is on reconciling quality and quantity - what approaches are major project developers taking to solve this Gretchen question? That's what we're talking about with Alden Lee, Head of Solar Procurement/Logistics/Quality at ABO Wind.
Timeline:
1:25 PV Industry: How can there be a sustainable development of talent without it just being pulled from one company to the next?
4:52 How can quality be ensured in the training of installers at a time when they are desperately needed?
8:34 EPC best practice guidelines: How does integrative quality management work with the various project entities?
12:10 Supply chains: ABO Wind relies on supplier diversification and early supply contracts for components. What are the advantages and disadvantages of the different strategies currently in procurement for solar projects?
About The smarter E Podcast
The smarter E podcast is all about the current trends and developments in a renewable, decentralized and digital energy industry. Our moderators Tobias Bücklein and Zackes Brustik welcome and interview personalities who shape our industry and drive developments forward. A new episode is published every Thursday.
Click on the logo to listen to the podcast on the platform of your choice.
About Alden Lee & ABO Wind
ABO Wind has been planning and constructing wind and solar parks, battery and hydrogen projects worldwide since 1996 and has already implemented project capacities of 5 GW in Europe, Africa and South America.
Alden Lee is Head of Solar Procurement/Logistics/Quality at ABO Wind and as Vice-Chair of the Lifecycle Quality Workstream of the European solar association SolarPower Europe he is active in supra-regional expert committees on the topic of solar quality management.
Content Partner