The smarter E Podcast Episode 107 | September 08, 2022 | Language: German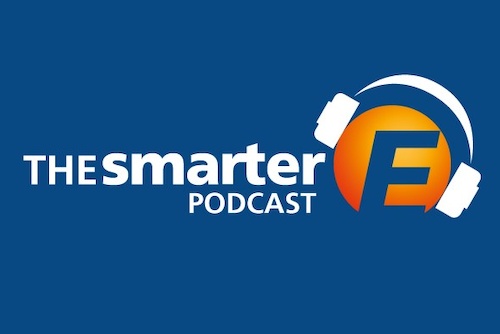 "We have to take the citizens with us," politicians like to say when it comes to the energy transition and its impact on the population. The result is usually regulations or subsidies. Energy cooperatives are campaigning for real participation and the practical implementation of the energy turnaround in local communities. In 2021, there were 835 of them in Germany. With around 200,000 members, they invested a total of €3.2 billion in renewable energies and generated around 8.8 TWh of clean electricity in 2020. One of them is the Bürger Energie Genossenschaft - Freisinger Land.
In the current episode, we talk to their CEO Andreas Henze to learn more about how energy cooperatives work and what role they play in the energy transition.
About The smarter E Podcast
The smarter E podcast is all about the current trends and developments in a renewable, decentralized and digital energy industry. Our moderators Tobias Bücklein and Zackes Brustik welcome and interview personalities who shape our industry and drive developments forward. A new episode is published every Thursday.
Click on the logo to listen to the podcast on the platform of your choice.
About Andreas Henze and the Bürger Energie Genossenschaft
BEG pursues a full supply of renewable energy (RE) in Freisinger Land in Germany with electricity, heat & mobility. In addition, the Freisinger Land can make a significant contribution to the full supply of RE for the city of Munich. The vision: A decentralized energy turnaround of the Freisinger Land and the Munich region. Andreas Henze is on the board of BEG and significantly drives the developments there.
Content Partner