The smarter E Podcast Episode 29 | December 03, 2020 | Language: German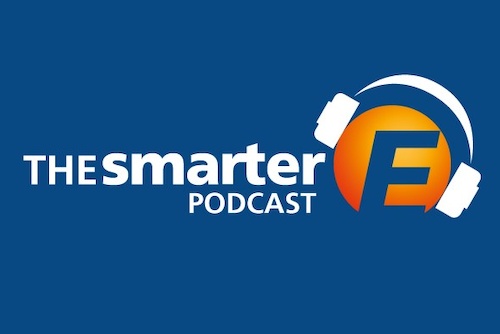 Electromobility is finally picking up speed, in Europe and especially in Germany. Cross-sectoral solutions and innovations from renewable, green electricity are also becoming increasingly important. Where is this welcome boom coming from? What would politics have to do to ensure that the broad masses are also more interested? And what new business models could result from the coupling of PV and e-cars?
We'll be discussing these issues with Thomic Ruschmeyer, Chairman of the Board of the German Solar Mobility Association (BSM).
Timeline:
3.02 Thomic Ruschmeyer on his first electric car
7.50 What new business models are available for e-mobility?
11.40 What economic opportunities does e-mobility offer?
12.55 What synergies result from e-mobility and PV?
About The smarter E Podcast
The smarter E podcast is all about the current trends and developments in a renewable, decentralized and digital energy industry. Our moderators Tobias Bücklein and Zackes Brustik welcome and interview personalities who shape our industry and drive developments forward. A new episode is published every Thursday.
Click on the logo to listen to the podcast on the platform of your choice.
About Thomic Ruschmeyer and BSM
The Federal Association for Solar Mobility e.V. (BSM) is an interest group for the promotion of electric mobility, especially in connection with the generation of the required electricity from renewable energy sources. Thomic Ruschmeyer has been an independent consultant and managing director in the solar, electromobility and renewable energy sectors since 1988. Since 2008 he has been acting as project manager & managing director at BSM.
This Podcast Episode is Supported by