Free Webinar
Tuesday, May 18, 2021 | 11:00am –12:00am CET | Webinar Language: German
What you can't measure, you can't manage. This sentence by the well-known economist Peter Drucker also applies to a company's emissions and the path to climate neutrality.
But specific CO2 emissions can be determined as a 'carbon footprint'. How exactly they can be calculated, reduced and offset, these and more questions on the subject of climate neutrality for companies are answered by experts in the webinar "Path to a climate-neutral company" by EM-Power Europe.
In the webinar, the first presenting company Future Camp Climate GmbH, is one of those service providers who are at the very beginning of the journey, namely in the balancing process, but then accompany companies all the way through reduction and certification to the final offsetting of residual emissions. Afterwards Siemens, one of the first global industrial companies to set out on its own to become climate neutral in its operations across the group by 2030 and to strive for an emissions-free supply chain by 2050, will present solutions and perspectives for companies based on best-practice projects. The webinar will be moderated by the German Energy Agency (dena), which will also briefly present the lead study Aufbruch Klimaneutralität . The dena supports the special area The Path to a Climat-Neutral Company on the EM-Power Europe in Munich.
Moderation
Deutsche Energie-Agentur GmbH (dena)
Our Guest
Anette Gruß, CEO, FutureCamp Climate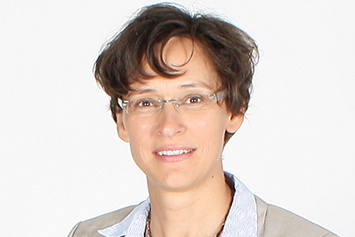 Annette Gruß is responsible for the business areas Climate, Energy, Sustainability and Environment. She has been working at FutureCamp since 2003 on the strategic and operational preparation and implementation of all aspects of EU emissions trading at our clients. She has built up the sustainability business unit at FutureCamp and is responsible for a wide variety of sustainability projects with a focus on CSR strategies, sustainability reporting and assessment processes such as CDP and oekom research. Furthermore, she has profound experience in the development of energy, environmental, sustainability and climate strategies and accompanies target definition processes for companies. Furthermore, Ms. Gruß supports companies in the introduction and further development of environmental and energy management systems. Profound knowledge in conceptual design and implementation of information events and workshops complete her profile.
Before joining FutureCamp, Ms. Gruß worked as a management consultant and auditor at PwC Deutsche Revision AG, where she audited sustainability reports, among other things. Annette Gruß studied business administration at the University of Applied Sciences Jena and at the University of the Western Cape in Cape Town, South Africa.
Your Host
Sponsor
Content Partner
Media Partners