News – January 26, 2023 | Sarah Hommel de Mendonça
On January 24 and 25, industry players and stakeholders from the booming photovoltaics industry met at the Solar Quality Summit 2023 in Barcelona. The event was organized by Intersolar Europe and SolarPower Europe, and covered all around PV quality management.
Why is PV quality management so important? Participants from the areas of EPC, O&M and asset management all agreed that everything needs to be done to avoid the mistakes that were made during the first PV boom era. The momentum the industry is experiencing needs to generate trust in photovoltaics as one of the key pillars of our energy system. This requires a holistic and sustainable PV expansion path.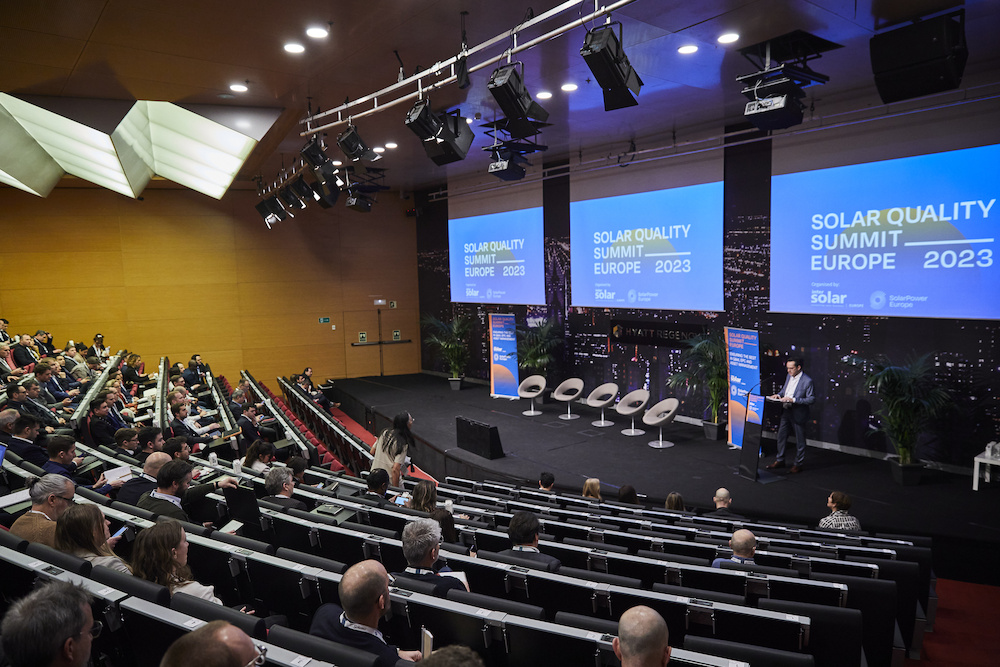 Hot topics of the solar business in conversation
"Ironing your blouse properly takes just as long as doing a sloppy job," said Adele Ara, Head of Business Operations at Lightsource BP to describe this crucial issue for the PV industry as it enters a new era. Material procurement, qualification and recruiting staff, diversification and a holistic view of the PV value-added chain were all topics at the Barcelona event.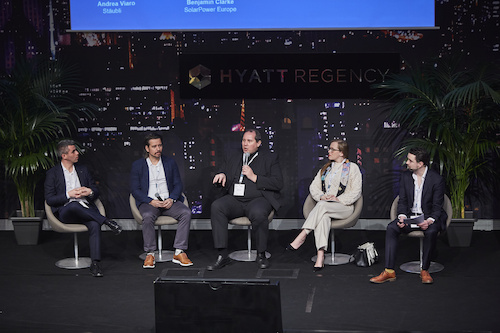 Alden Lee, Head of Procurement, Logistics & Quality at Abo Wind warned the industry against succumbing to a "goldrush" like in 2008.
The European solar association predicts 54 GW of growth for 2023 for the continent – in this situation there is no way around ensuring that quality and quantity of photovoltaics go hand in hand. The conference also covered the important question of how to finance the expansion of solar power and how to deal with the fragmented legal framework conditions across Europe.
Industry strives for quality and sustainability
Another focus was the quality and sustainability of the PV value-added chain, starting from processes for transportation, factory and product audits to the implementation of the Solar Stewardship Initiative by SolarPower Europe about transparency within PV supply chains. The industry's ambition to constantly improve products and services and to ensure that solar power generation has a positive effect on society at large was a much-discussed theme in Barcelona. The general consensus was that the industry needs to learn from past mistakes and that citizen participation schemes are important for the energy transition.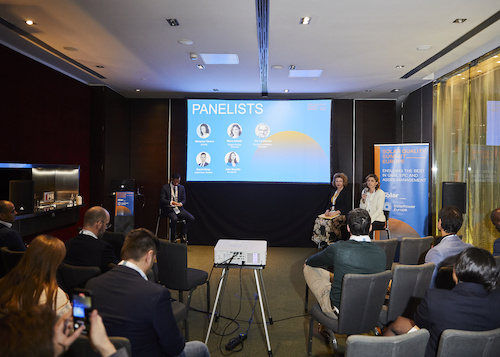 Industry players are seeing an opportunity to revive domestic production across Europe – provided that the economic and regulatory framework conditions for PV manufacturers improve quickly. The Solar Quality Summit also gave a glimpse of the latest technologies and innovations in photovoltaics quality management: from data processing to novel tools for defect analysis.
For the solar expansion path towards making the European energy sector energy independent and climate neutral to be successful, the various players within the solar industry need to work together towards a common goal: the efficient and high-quality application of solar energy. The first edition of the Solar Quality Summit 2023 proved to be an important meeting point for dialog and business contacts within the photovoltaics sector.