Industry News – Friday, October 16, 2020
Norwegian developer Scatec Solar AS is paying $1.2 billion to complement its solar installations around the world with the hydro-power assets of SN Power.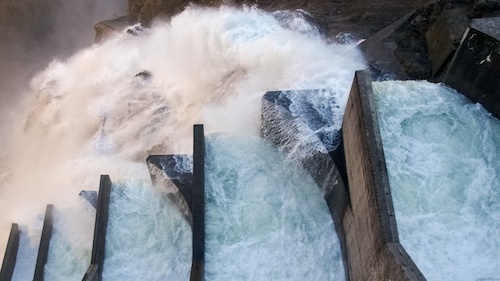 For more than a decade, both Oslo-based companies have built renewable projects around the world in emerging markets from Africa to Asia and South America. Scatec Solar and SN Power have a unique and complementary portfolio of assets, geographical footprint and capabilities, and will together hold a large project pipeline across solar, hydro, wind and storage.
Combined, the company will have power plants in 14 countries with a capacity of 3.3 GW in operation or under construction. It hopes to be able to churn out as much as 4.1 tWh by 2021.
"Hydro power and solar PV are complementary technologies, resulting in new project opportunities, for instance floating solar on hydro reservoirs," Raymond Carlsen, chief executive officer of Scatec Solar, said in a statement. "We see great potential in broader project origination and geographical expansion into growth markets in South East Asia and Sub-Sahara Africa."

Source & Image: Scatec Solar | scatecsolar.com
The ees International Magazine is specialized on the future-oriented market of electrical energy storage systems, not only from a technological-, but also a financial and application-oriented point-of-view. In cooperation with ees Global, the ees International Magazine informs the energy industry about current progress and the latest market innovations.