Do you offer solutions and products for PV production, automation technology or monitoring and measuring technology? You deal with equipment for the production of solar cells or modules? Do you offer the necessary materials or accessories?
Then Intersolar Europe is the right place for you!
As part of The smarter E Europe, Intersolar Europe has already secured its place as the world's leading exhibition for the solar industry for many years and will once again offer a special exhibition area for PV production technology in Hall A2 in 2024.
The photovoltaic markets in Europe and worldwide are experiencing a real boom. Recently, the EU increased its solar expansion targets to 600 gigawatts (GW) by 2030 to make Europe independent of Russian energy supplies. PV production capacity in the EU is to grow to at least 20 GW by 2025 in order to strengthen crisis resilience. To this end, Brussels set up the Innovation Fund, initiated an EU Solar PV Industry Alliance and regulated the public funding development of national production capacities with the Net Zero Industry Act, among other things. At the same time, new technologies are establishing themselves on the market, such as highly efficient TopCon solar cells and high-performance heterojunction cells. Also trending are bifacial, transparent PV modules that also use sunlight on the backside, and support new integrated applications such as in the agri-PV sector.
Intersolar Europe 2024 offers the international PV industry an ideal environment to present the latest developments, including from the field of PV production technology.
Your Advantages for a Successful Participation
Profitable Synergies Thanks to Parallel Events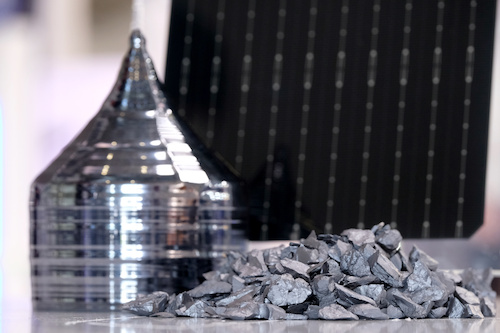 The smarter E Europe brings together previously isolated sectors such as electricity, heat, and transportation, serving as the perfect platform to showcase PV production technologies together with related areas of the new energy world such as storage systems.
Meet Your Target Audience in Person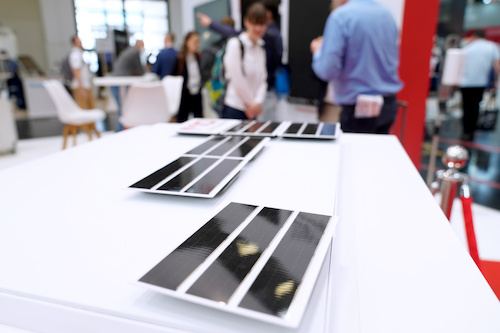 Meet your specific target audience of cell and module manufacturers in the PV production technologies area located in hall A2.
Suppliers to the PV industry can meet buyers interested in innovative manufacturing solutions, automation technology and production facilities. Exhibitors and industry professionals are your future partners and are looking for solutions for the expansion of globally booming production capacities for photovoltaics.
Additionally, we offer forum sessions and conference sessions surrounding PV production technologies.
Boost Your Brand and Forge Valuable Connections
Visibility Package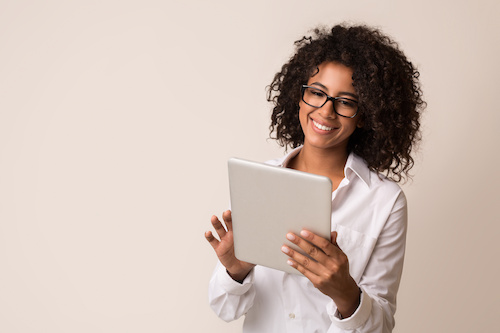 Innovative products and services alone will not lead to success if nobody knows about them. As an exhibitor, you can choose from a range of marketing opportunities to increase the visibility of your company.
The following services are available:
Extensive customization options for your entry in the exhibitor list
Free distribution of a press release via news aktuell
Individual exhibition banner for your advertising activities
More marketing opportunities can be found here.
AWARD Participation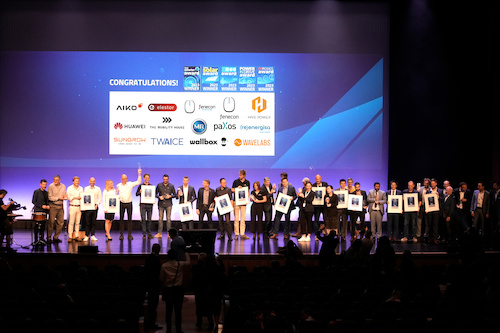 Do you have a future-oriented technology in mind your company has been successfully working on?
Then show your pioneering spirit and put your own innovative strength in the spotlight with the next The smarter E AWARD in the category Photovoltaics.
The submission period for The smarter E AWARD 2024 will start December 01, 2023 and end March 15, 2024
Present Your Products and Services
With our online registration form, you can book the size and style of booth space that is just right for your company. Your booth will be located in hall A2 at Intersolar Europe – grouped together with the cell and module manufacturers.
Find available booth spaces with the interactive booth space selector (available soon).
The Cost Calculator is a great tool to help you calculate the best use of your exhibition budget.
Get in Touch
Solar Promotion GmbH
Tel.: +49 7231 58598-0
Fax: +49 7231 58598-28
Supporter