June 12–13, 2023 | Novotel, Munich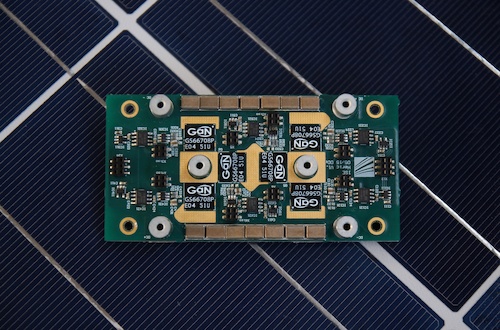 The 16th Seminar on Power Electronics for Photovoltaics and Battery Systems (June 12-13, 2023) addresses especially electrical engineers working in the PV sector. Specialists in hardware and control electronics give an overview on all relevant topics of power electronics for PV. These include power optimizers and micro inverters, single- and three phase inverters, off-grid and battery inverters, feedback control systems, grid codes and measures for fire protection.
The seminar is held in English.
Tickets available from mid-March.
Program
Chairmen
Prof. Dr.-Ing. Bruno Burger
Senior Scientist
Fraunhofer Institute for Solar Energy Systems ISE, Freiburg, Germany
Dr.-Ing. Soenke Rogalla
Head of Department Power Electronics and Grid Integration
Fraunhofer Institute for Solar Energy Systems ISE, Freiburg, Germany
Speakers
Cornelius Armbruster
Head of Team - Hardware Development and Innovative Circuit Design
Fraunhofer ISE, Freiburg, Germany
Presentation:
Residential Grid-connected Battery Systems
Prof. Dr.-Ing. Bruno Burger
Senior Scientist
Fraunhofer ISE, Freiburg, Germany
Presentations:
Single Phase String Inverters
Solar Power Maximizers
Micro Inverters
Battery Chargers and Off-Grid Inverters
Three Phase String Inverters
PV System Technology
Steffen Eyhorn
Head of Team TestLab Power Electronics
Fraunhofer ISE, Freiburg, Germany
Presentation:
Grid Codes for PV Inverters and Battery Systems
Corentin Gasser
Project Manager High Power Electronics and Systems
Fraunhofer ISE, Freiburg, Germany
Presentation:
Feedback Control Systems for Power Electronics
Dipl.-Ing. Andreas Hensel
Head of Group High Power Electronics and Systems
Fraunhofer ISE, Freiburg, Germany
Presentation:
Dipl.-Ing. Felix Kulenkampff
Project Manager High Power Electronics and Systems
Fraunhofer ISE, Freiburg, Germany
Presentations:
Central Inverters and PV Power Plant Concepts
Fire safety in PV and Battery Systems
Dr.-Ing. Soenke Rogalla
Head of Department Power Electronics and Grid Integration
Fraunhofer ISE, Freiburg, Germany
Presentation:
Grid Control with Converters
Contact