Free Webinar
Tuesday, July 13, 2021 | 11am–12.30pm CEST | Webinar Language: English
The results of the 12th edition of the International Technology Roadmap for Photovoltaic (ITRPV) will be presented and discussed. The continued roll out of PERC cell technology, and the use of larger wafers and the implementation of half-cell module technology enabled higher performing module products in 2020 with at the same time ongoing reduction of PV system costs. Besides the ITRPV results, we will have presentations of cell and module manufacturers showing their thought on this format rally.
The webinar includes three expert presentations
"ITRPV 12th edition – trends in technologies, formats, products and an update on Hanwha Q Cells"
"Local European manufacturing within an integrated fab approach - Greenland Gigafactory" by Fraunhofer Institute for Solar Energy Systems (ISE)
Presentation by Enel Green Power S.p.A., title to be announced shortly
Our Moderator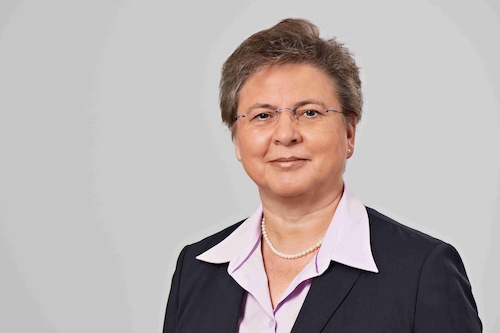 Dr. Jutta Trube, Division Manager of Mechanical Engineering Industry Association (VDMA), Sector Group Photovoltaic Equipment
Dr. Jutta Trube works as Division Manager of VDMA Sector Group Photovoltaic Equipment since December 2015 and is engaged especially in production equipment for the solar cell and module production. She is responsible for the yearly updates and publication of the International Technology Roadmap for Photovoltaics (ITRPV). Furthermore, she is working as a Vice Managing Director of VDMA Sector Association Electronics, Micro and New Energy Production Technologies.
Content Partner