The smarter E Podcast Episode 131 | April 13, 2023 | Language: German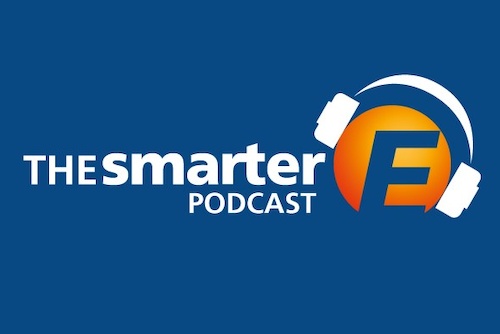 The so-called "renaissance" of PV production in Europe is a hot topic in the PV industry right now. However, little is said about what it means to bring the entire production industry back to European soil: Do we have the know-how in this country? The technical possibilities? The corresponding raw material supply chains? How profitable is production in Europe at all at present?
We talk about this with Prof. Dr. Peter Dold, Head of the Fraunhofer Center for Silicon Photovoltaics (CSP).
Timeline:
03:37: For a technology-based society, energy supply is a central issue and a certain independence is essential for survival. How can we ensure this?
05:15 Apart from production, what know-how and expertise is available?
13:55 How profitable is it to bring energy-intensive production steps back to Europe?
16:20 What are the current activities / efforts in Germany / Europe?
17:56 About recycling existing resources like glass, silicon and silver from end-of-life modules.
About The smarter E Podcast
The smarter E podcast is all about the current trends and developments in a renewable, decentralized and digital energy industry. Our moderators Tobias Bücklein and Zackes Brustik welcome and interview personalities who shape our industry and drive developments forward. A new episode is published every Thursday.
Click on the logo to listen to the podcast on the platform of your choice.
Mit Klick auf das Logo kommen Sie direkt zum The smarter E Podcast auf Ihrer bevorzugten Plattform.
About Prof. Dr. Peter Dold & the Fraunhofer CSP
Prof. Dr. Peter Dold is Head of the Fraunhofer Center for Silicon Photovoltaics (CSP) and has been conducting research in the field of crystallization in Germany, Japan and Canada since 1995. Fraunhofer CSP conducts applied research in the fields of silicon crystallization, wafer fabrication, solar cell characterization and module technology. It develops new technologies, manufacturing processes and product concepts along the entire photovoltaic value chain.
Content-Partner